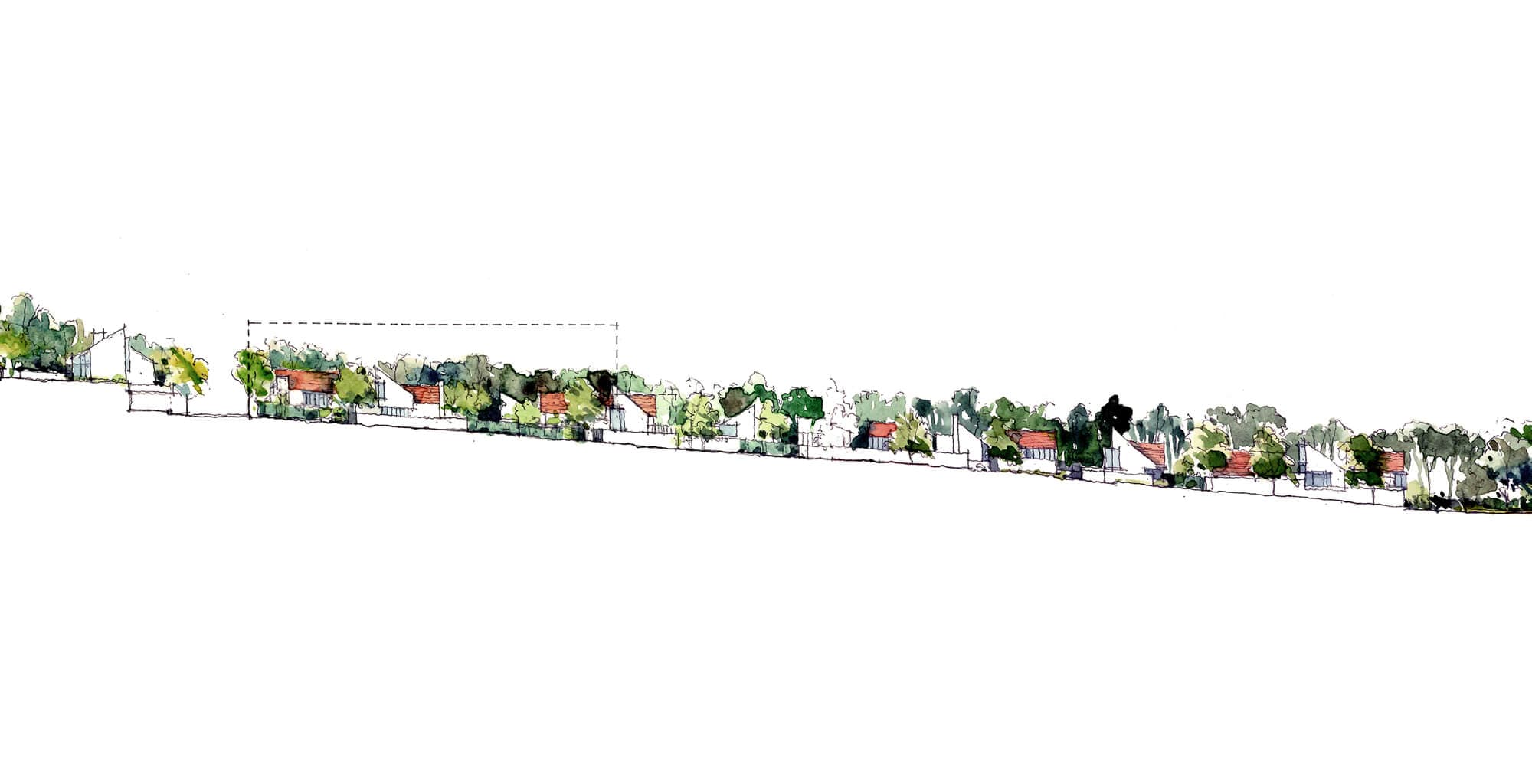 Allt Yr Yn
Residential Masterplan, Newport
As part of its Strategic Development Plan, the University of Wales was proposing to create a new city campus in the centre of Newport. A site adjacent to the River Usk has been selected as part of the City Regeneration Masterplan prepared by SOM. The University of Wales, Newport, Allt-yr- Yn Campus is currently located, within a predominantly residential north-west suburban area of Newport, South Wales. The aim of this project was therefore to explore masterplan options for the University disposing of their existing site for housing - considered to be a more appropriate use for the area.
The visually exposed upper portion of the site is approximately 2.25 Acres and broadly follows the gradient of Allt-yrYn Avenue. This results in the creation of a plateau at a considerably higher level than the bisecting site access road and the remainder of the campus grounds to the East.
The concealed lower part of the site is approximately 7.25 Acres. It currently comprises three descending plateaus with separating banks between. The proposal developed by Loyn + Co consisted of various Masterplan options for the site. As part of the Masterplan it was decided that some zones should be treated as a part of the existing Allt-yrYn Avenue. Here buildings were developed in a similar fashion to the existing street scene by maintaining the current dwelling pattern.
Client:

University of Wales

Meterage:

9.5 acres

Completed:

Masterplan study completed 2007