Promoting excellence in design and caring for people, place and the environment
Architecture is not about the object, it is about the life that goes on within it and around it.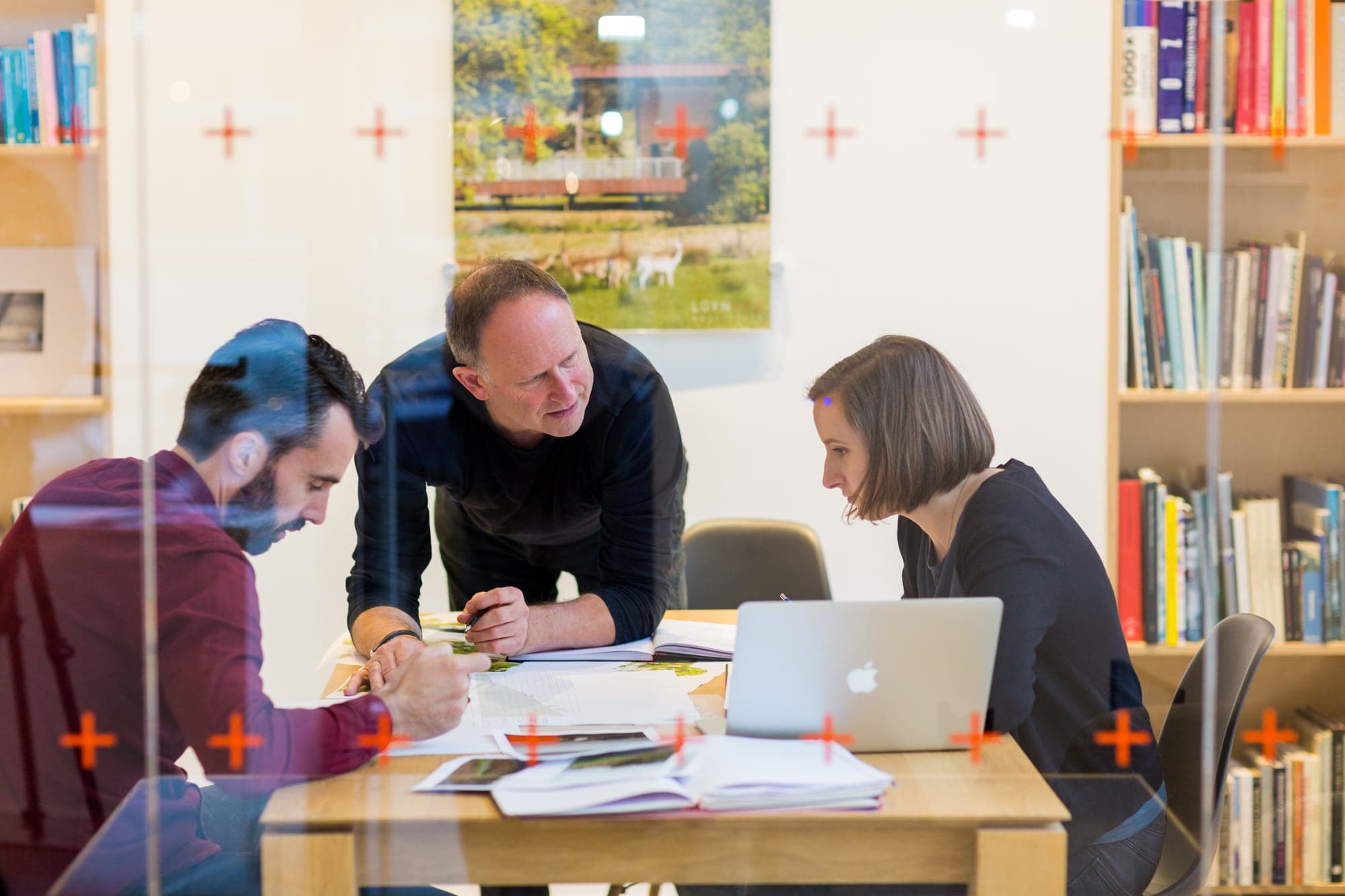 Our History
Chris Loyn set up practice in 1987 and founded Loyn + Co Architects in 1992 being at the time, one of the few architects in Wales to champion contemporary design. His first commission for a new dwelling was within a large garden of an existing semi-detached, Victorian house in Llanishen, Cardiff. In a rare twist of fate, although the new owners at the time were unaware, this house had been Chris' family home for the first eighteen years of his life. With the sound benefit of a thorough understanding of the plot, the resulting house responded very successfully to its setting, subsequently receiving the Lord Mayor's Civic Award in 1992 for the 'Best Example of an Individual House or Extension'. This connection with site, history, time and place is a theme which has remained constant throughout the practice's growth and expansion. Through their early years of practice Loyn + Co continued to foster this design philosophy and in turn produce award-winning, increasingly sought after architecture.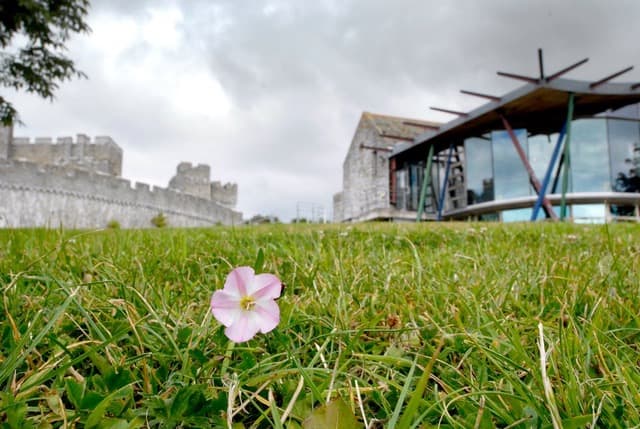 Design for public use
As the practice's reputation continued to grow so did their client base and their range of commissions. In 1995 they were commissioned by St Donats Arts Centre to design a modern, multifunctional arts centre for UWC Atlantic College at the heart of the college campus in Llantwit Major. The opportunity to branch into design for public use was a great leap for the practice and the team continue to enjoy working on public, particularly arts-based commissions.
The next house Loyn + Co designed, Raisdale Road, Penarth, won numerous awards, including an RIBA Architecture Award (2001), The Welsh Housing Design Award in (2002), commendation for the Civic Trust Awards (2003) and being shortlisted for the RIBA Stirling Prize Special Stephen Lawrence Award in 2001.
Architecture should add to its existing context. This will meet resistance. Whilst it is there it will make a difference and what is important is the quality of that difference.
The original practice mission was to promote excellence in design and to care for people, place and the environment. This vision was guided by underlying values that Chris puts down to: a liberal upbringing, a desire to share; a desire to improve; and a desire to do well. But coupled with a strong desire never to stop learning and an undeniable need to be a team player. He soon attracted a company of like-minded individuals who, inspired by their founder's approach, have driven the practice forward to produce stunning, award winning architecture, as a consequence of this collective, collaborative approach. The founder has always maintained that Loyn + Co must be a design-led practice, working co-operatively in an open-studio environment as a single unified team.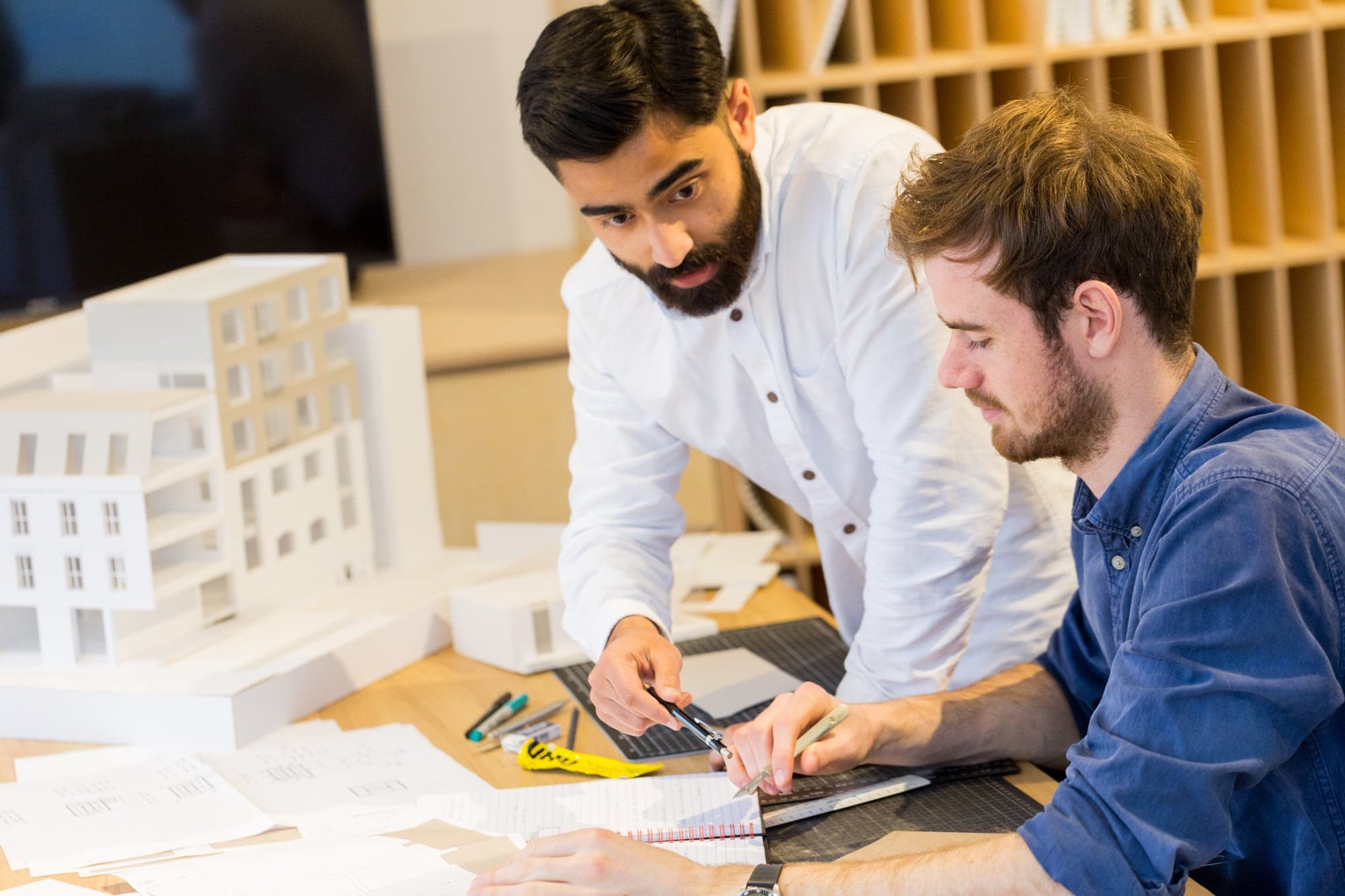 A desire to share and improve
A fundamental driver of our design approach are the values we hold utmost to the way we practice. A desire to share, to improve, to do well and to design and deliver projects that create and foster a better quality of life for all. A desire for honesty: with our overarching approach, with our response to a site; with our material selection and construction method; with our client and with every member of the design team and the wider project team, collaborators and stakeholders.
We believe in healthy debate but we do not believe in unnecessary conflict. We will always give our clients our honest opinion and we will always listen to theirs. We believe collaborative design produces the best results and as a client of Loyn + Co Architects you can expect to be part of the collaborative team. Collaboration is an iterative process: we listen, we learn, we challenge, we consider and together we find the right solution.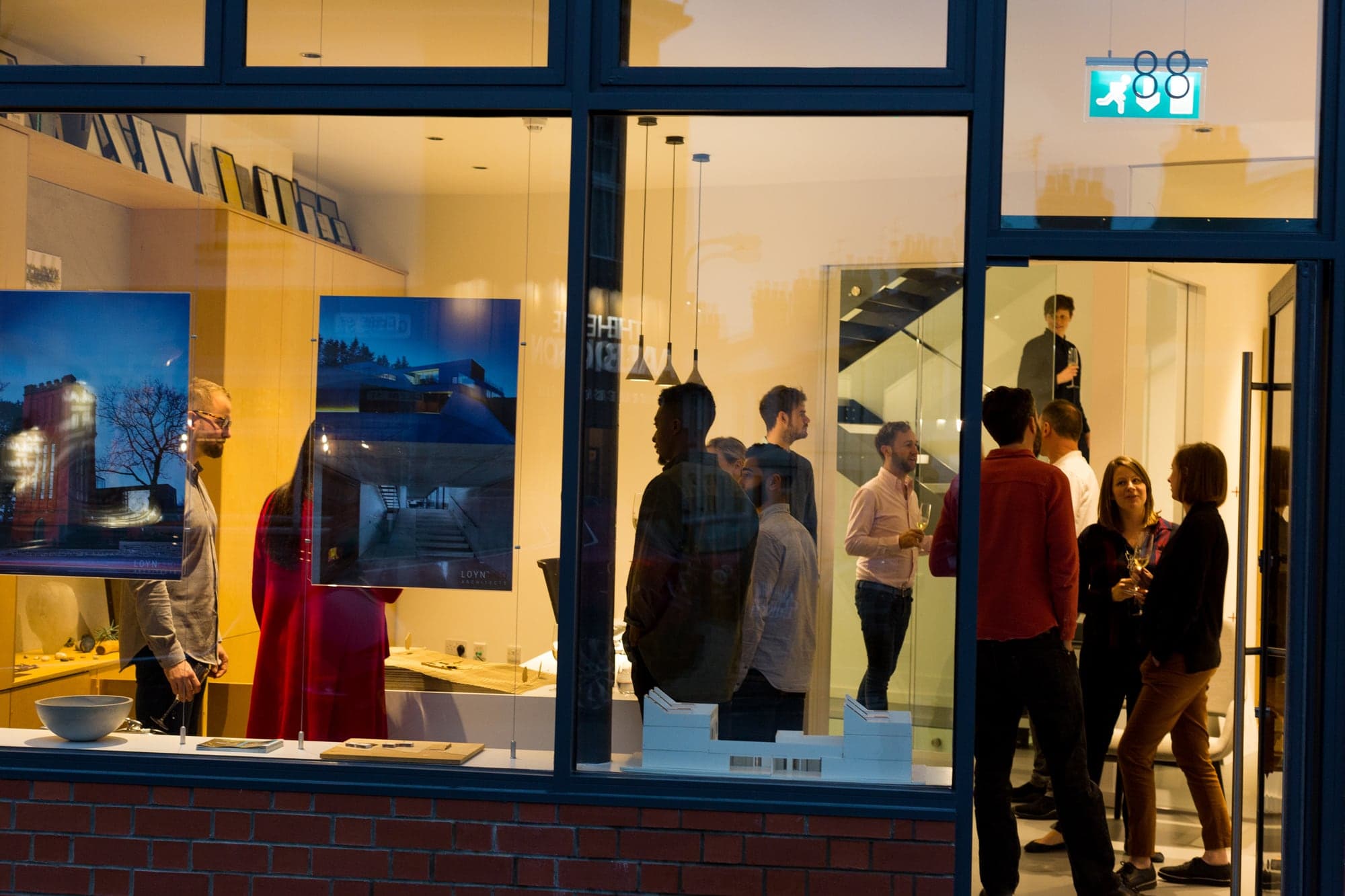 Learn, teach and share
We aim to produce contemporaneous, well considered architecture; to contribute positively to long term public design and to provide a bespoke, personal, friendly service. We design site specific architecture, often gaining permission for our designs where others have failed. We succeed because of the integrity, care and attention to detail that we provide at a macro and micro level from the outset of our design process. Our approach to every project is the same regardless of scale: understanding the site and its context and getting to know the people it is to be designed for — when we cannot engage directly with the end user we pride ourselves on researching and interpreting and carefully anticipating their needs and desires. Working as part of a wide and varied team means there are a range of perspectives and experiences to apply to each and every project; as a team we learn, teach and share knowledge. This approach helps ensure that our design solution is entirely appropriate and entirely justified on that site. We maintain the scale and character of our design-based studio to ensure we always deliver this standard of design service.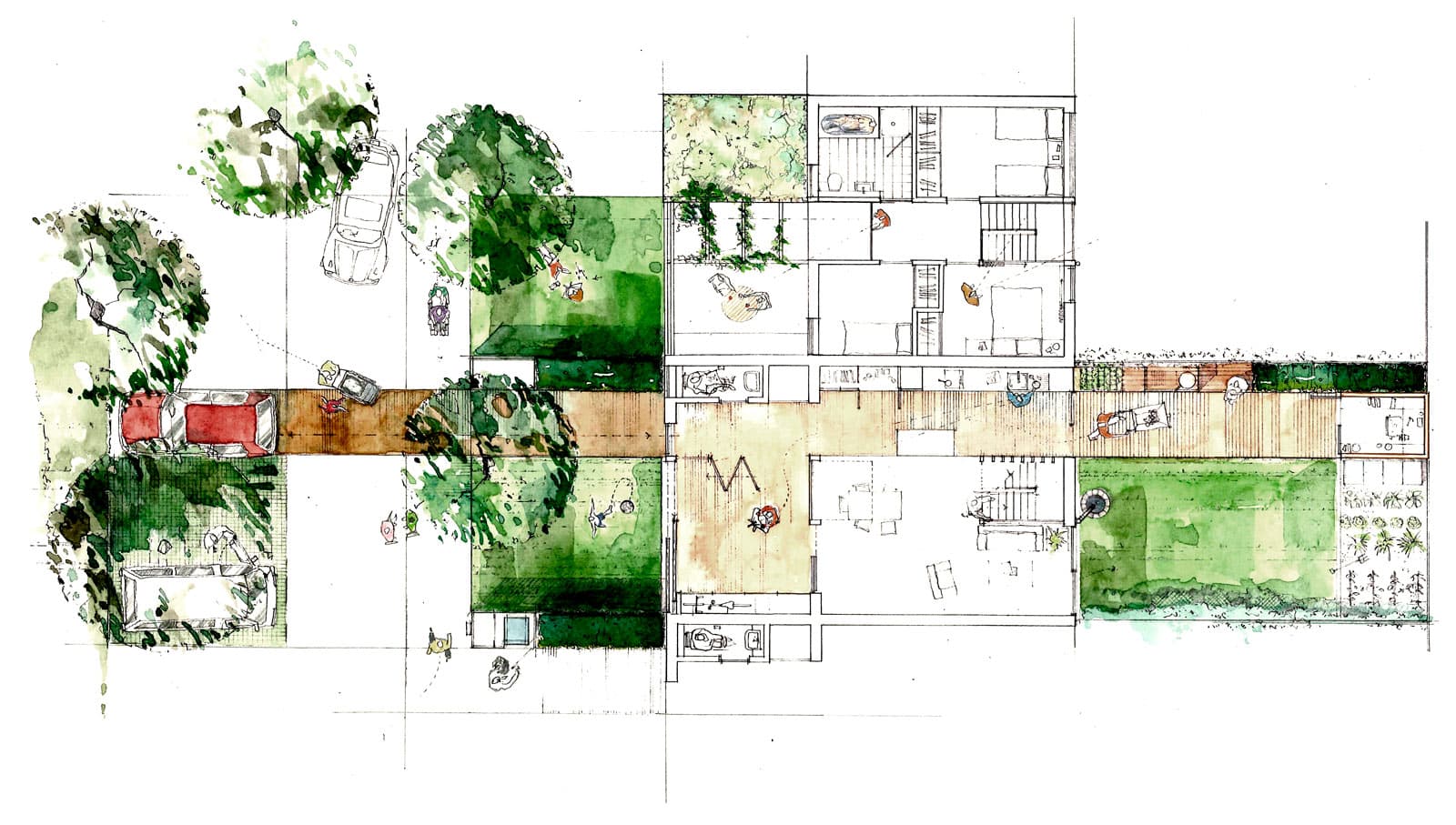 Design that makes a difference
We often have the privilege of working first hand with the people who will inhabit our buildings and the spaces inside and out of them. Working so closely with end users ensures that we have people and their everyday use, needs and desires for that space at the forefront of our designs. We offer a unique opportunity to developers because we know and work on a day to day basis with their future clients and target markets. We also acknowledge that we have a public and environmental responsibility that goes beyond our immediate client; that everyone is our client because a piece of architecture has the potential to impact anyone. It is this fact that drives our obsession with the space between buildings, as much as the 'interior' of a space. We believe design should make a difference and what is important is the quality of that difference.