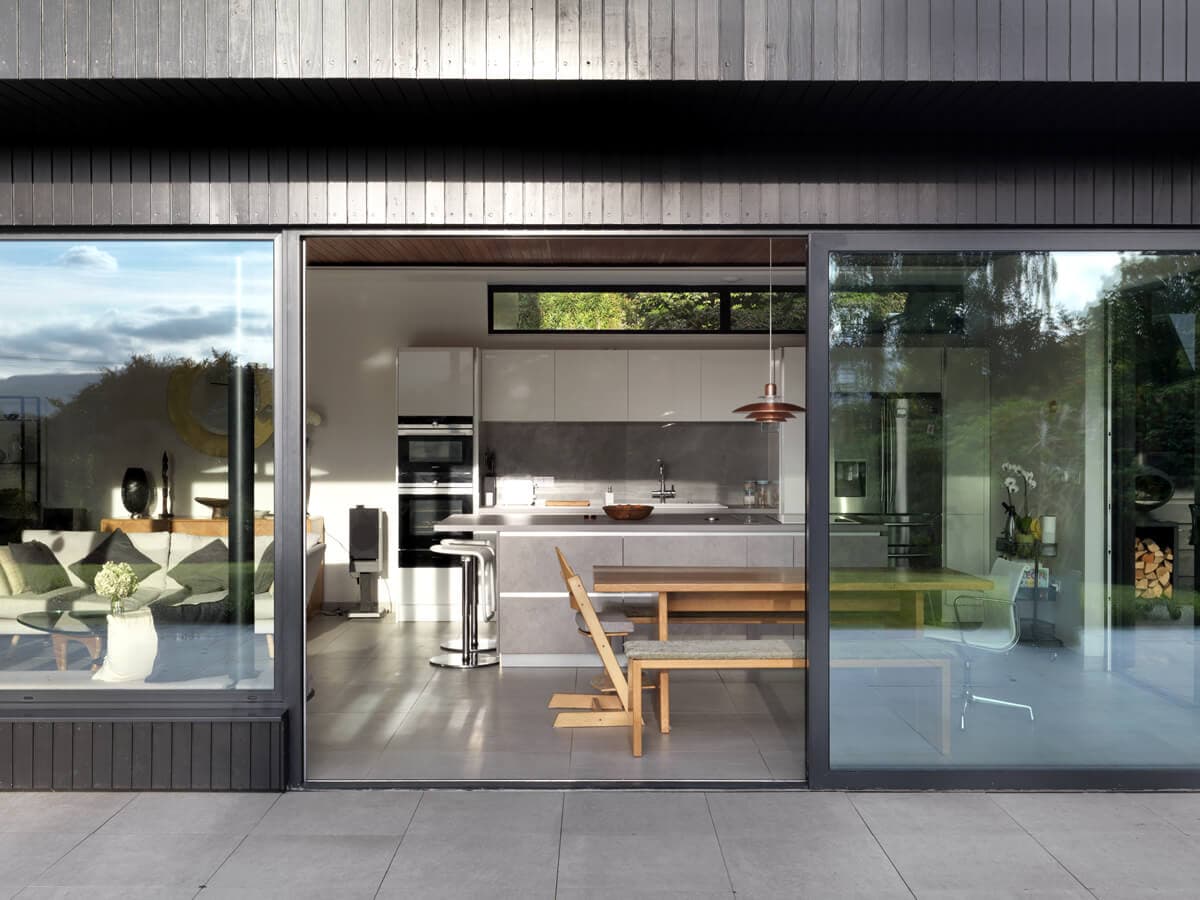 Vila Mir
New dwelling, Abergavenny
The client's original brief told us: "This is us; things we like to do; our favourite holidays; our vision; our story"; it described the proposed plot – a sloping, mature garden on the outskirts of Abergavenny; the outdoor spaces the family longed for and the wide apertures and textures and tones they desired for the interior of their home. We learnt a lot about our clients from this brief, their desire for a home that could provide meditative spaces; socialising spaces; spaces for rest, accessibility, natural light, storage, study and "the cornerstone": covered outdoor eating.
In plan the house 'wraps' the large liquid Amber at the centre of the site. The bedroom accommodation is organised at Entrance Level with the main living and socialising spaces arranged at Garden Level. The external covered eating areas and roof terrace mean that this house can be enjoyed inside and out, whatever the weather. The garden was designed alongside the concept design for the house by a close friend of the client and the two complement each other beautifully.
The client's love of nature and the simplicity of their brief in terms of the type and quality of spaces they were after meant that a practical response to the site was required. Every space needed to work hard to deliver the qualities and functions they were after. The client moved in in July 2016, they named the house 'Vila Mir', house of peace.
Additional photos taken summer of 2022 showing the established landscaping.
Client:

Private Client

Meterage:

200m²

EPC:

84/100 (B)

Completed:

Completed July 2016

Awards:

Shortlisted for National Eisteddfod Gold Medal 2018