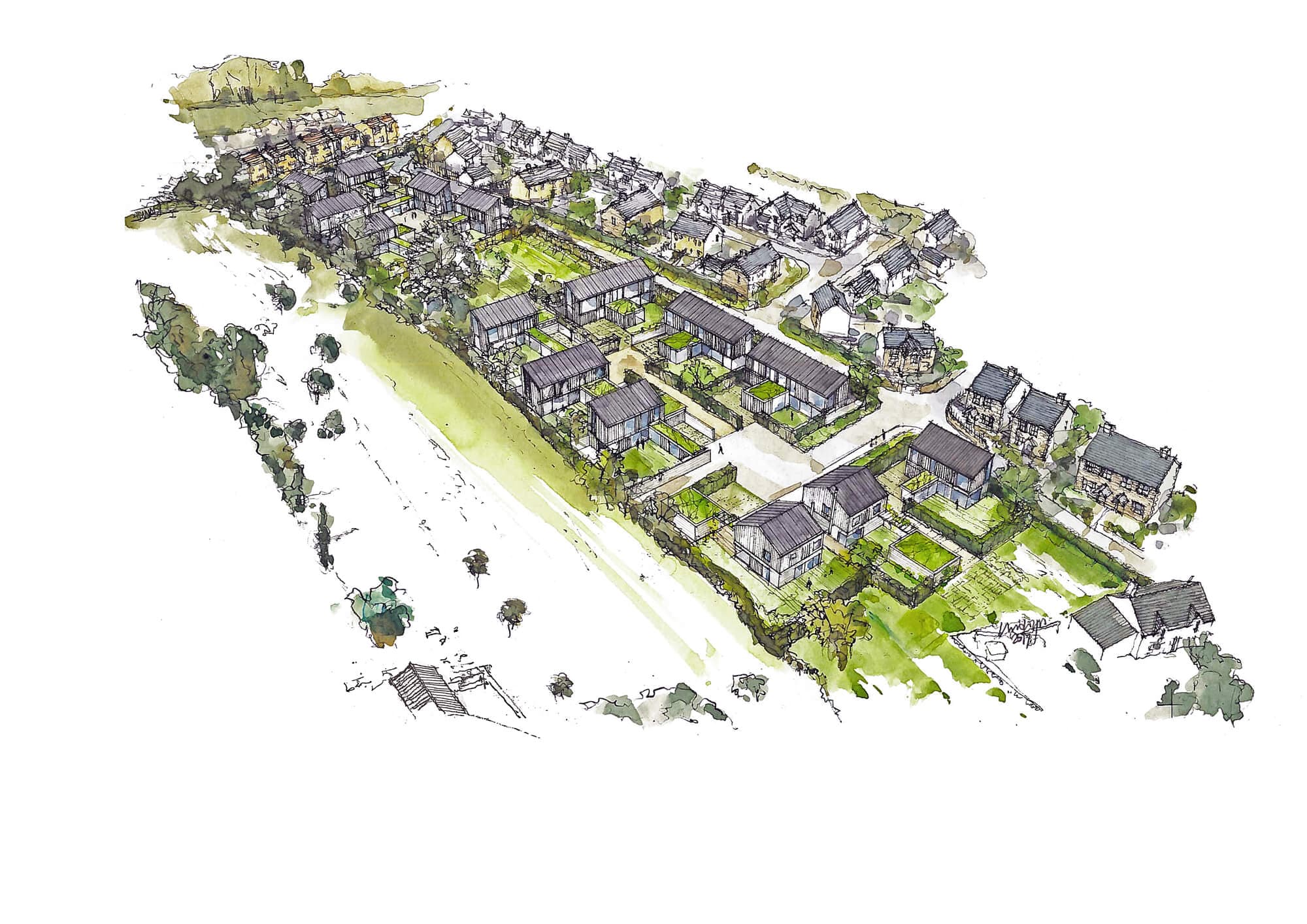 Drover's Meadow
8 new dwellings, Bronllys
The site is located centrally in a small village within the county of Powys, mid Wales and has wonderful views looking out over the Brecon Beacons National Park. The developer recognised the importance of this greenfield site within the village, and as such approached LOYN + CO to design an alternative to the existing rural housing stock, through the creation of a contemporary, high quality, well-design and sustainable development.
The vision for the site is to provide an imaginative, design led framework, up to Outline Planning, of an attractively landscaped environment, within which high quality contemporary buildings can be developed that are appropriate to the scale and rural context of the village. It is intended that the site would be subdivided to facilitate a phased approach to the development of the constituent parcels. Within the proposal, spaces in between and around the dwellings have been carefully considered in order that they offer amenity spaces of different character. New native hedgerows define public and private spaces whilst an area between the housing clusters has been set aside as green open space designed to facilitate walking, the opportunity for exercise, and a place to sit and meet neighbours and for children to play. The Landscape strategy was developed in collaboration with SEED landscape.
Each of the 16 dwellings has been thoughtfully orientated to take advantage of solar gains and the wonderful views with principal living spaces looking out onto large south facing gardens. In total five house types are proposed ranging from two to four bedrooms. The materiality and form of the proposed dwellings takes inspiration from the agricultural surroundings.
LOYN + CO worked with the client to increase the scope of the development for 6 dwellings to 16, gaining outline planning consent via delegated powers.
Client:

Commercial Developer

Meterage:

2.15 acres

Stage:

Outline planning granted 2018