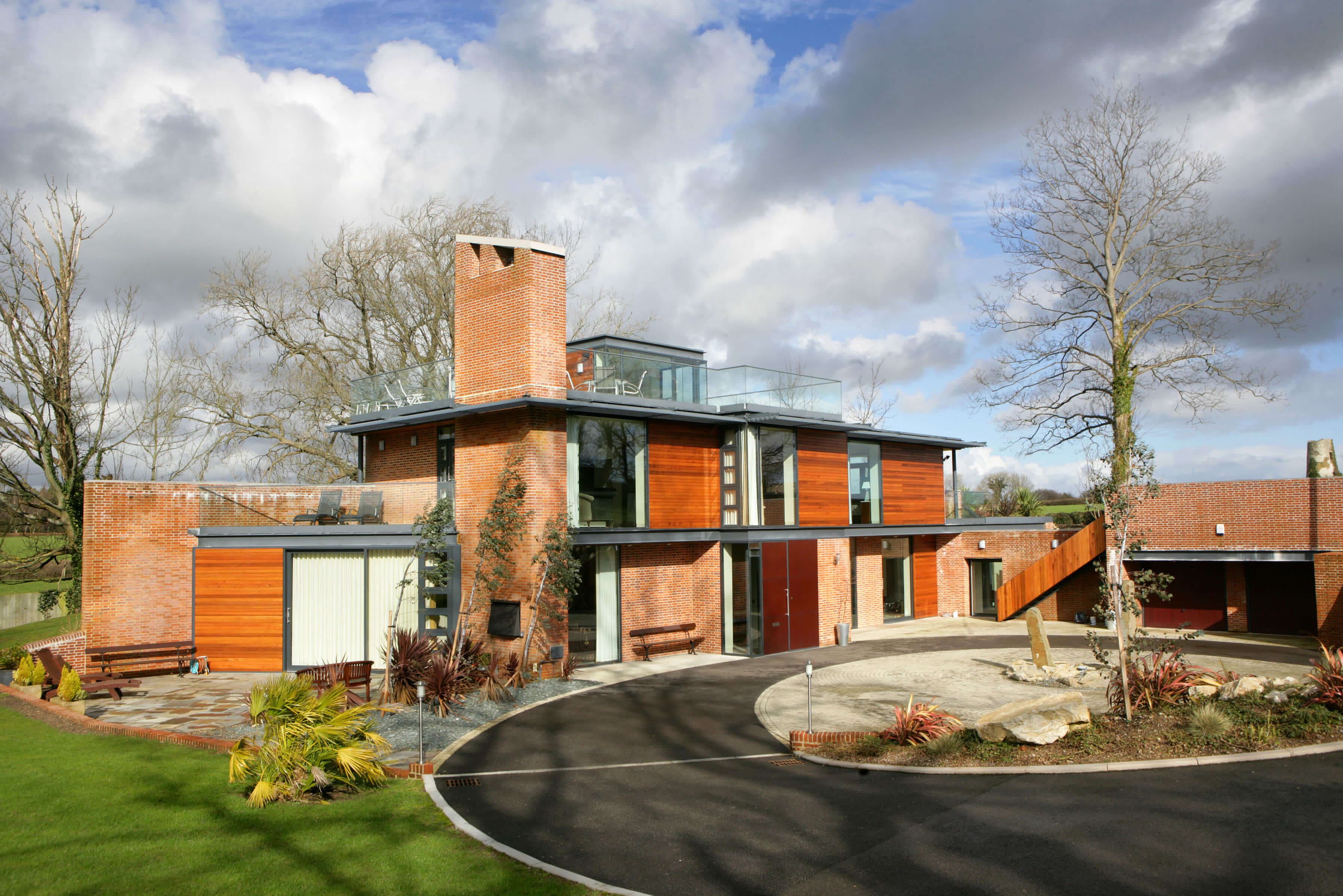 Sant-y-Nyll
New dwelling, St. Brides-super-Ely
The existing Sant-y-Nyll House is a grand neo-georgian mansion set in extensive grounds, lying on the perimeter of the village of St. Brides-super-Ely, Vale of Glamorgan. It is reputed to have been the last house designed by the late Sir Percy Thomas, architect, in the early twentieth century. Our client's brief was to identify a suitable plot for the construction of a new contemporary, single family dwelling within the grounds of the Grade II Listed mansion.
Once we had gained a thorough understanding of the site, the abandoned quarry site was identified as a suitable location for the new dwelling. The natural bowl that remained meant that the new building could be nestled within its plot, maintaining an appropriate respect for its predecessor and surrounding context.
The new building contrasts with the existing mansion, reinterpreting its detailing and form through a carefully considered palette of glass, timber panels and clay facing brickwork. The brickwork was manufactured to match exactly the special size, colour, texture and bond of the original Sant-y-Nyll to reflect and give reference to the immediate context. Yet it was important that by using contemporary geometry, the form of the new work would not appear as an architectural pastiche.
At the far Eastern end of the new dwelling the building is physically embedded into the side of the quarry, with the earth and planting extending over the roof - the house is set within the site, becoming part of the landscape, sitting in it rather than on it.
Client:

Private Client

Meterage:

420 m²

EPC:

TBC

Completed:

Completed 2005