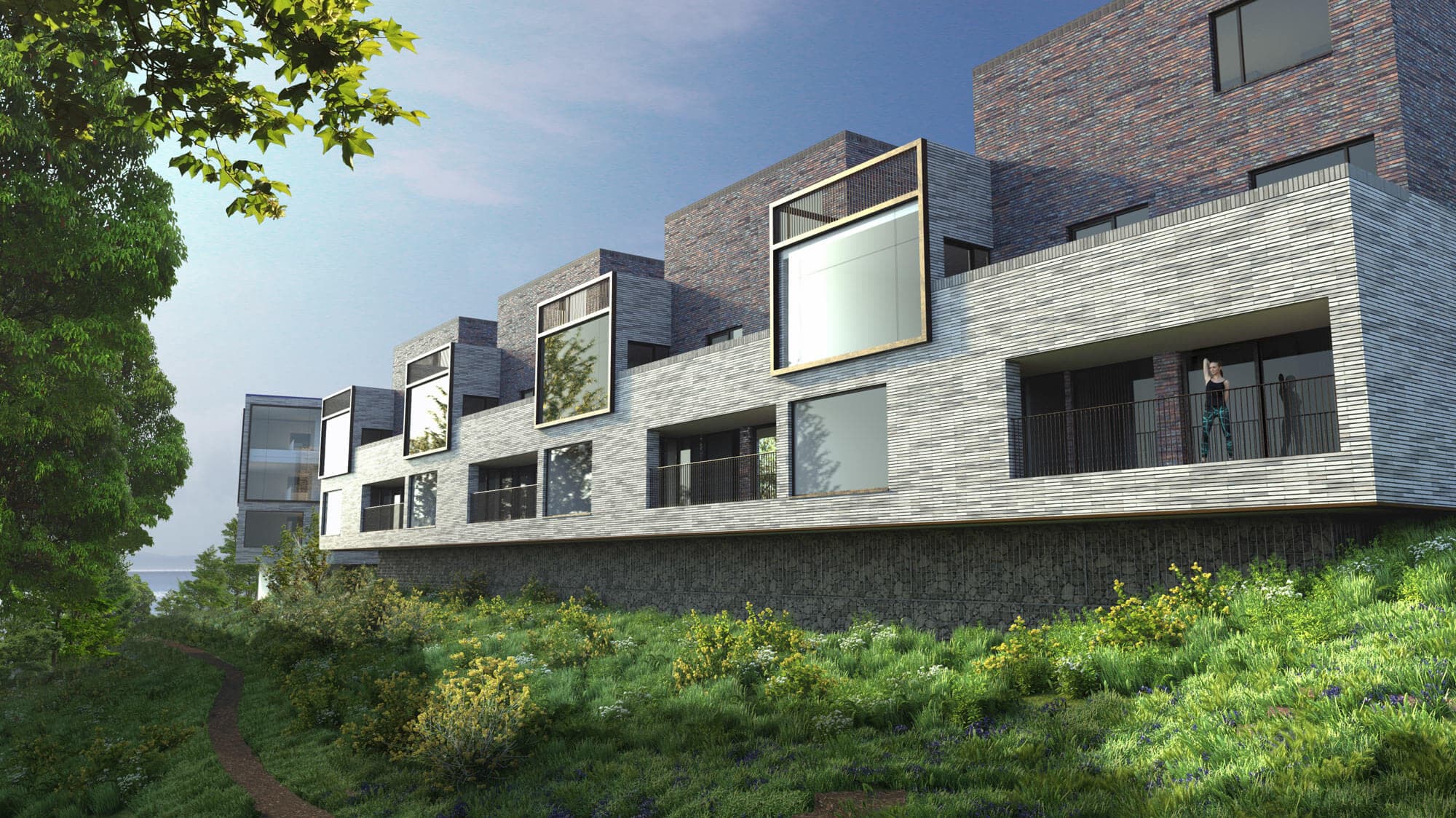 Sainte Adresse
30 new dwellings, Penarth
Located on the Northcliff headland overlooking Cardiff Bay in Penarth, Sainte Adresse is a proposal for a residential community of 30 apartments.
Organised from a pragmatic response to the challenging site topography and an unequivocal ambition from the outset for all principal living spaces to have an extensive view out over Cardiff Bay, the three distinct linear apartment blocks step down the cliffside, allowing vistas over the lower rooftops and framing landscaped streets or mews spaces in between. The proposal seeks to 'stitch in' to the cliffside setting a new linear development which would continue the pattern of development established along the headland.
Further details can be seen on the development wesbite www.sainteadresse.co.uk/
The development will be a mix of 2 and 3 bedroom apartments which demonstrate a clear design aesthetic, and a measured response to site context, topography and massing.
From the outset, the vision was to maintain the wooded character of the headland setting and to enhance this through additional tree planting and a subtle but clever landscape proposal which characterises the development, protects the privacy of the site and enhances the biodiversity of the locality.
Client:

Celtic Developments Penarth Ltd

Meterage:

1.6 acres

Completed:

Ongoing

Credit:

CGI images by Buzzbox